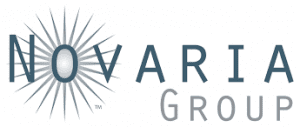 Wencor announces strategic channel partnership with Novaria
Peachtree City, GA (February 2, 2022) ― Novaria has selected Wencor as a preferred strategic aftermarket channel partner supporting products for the commercial and defense markets. The agreement includes precision component and specialty hardware products supporting airframe and engine platforms which will boost Wencor's material solution offerings to the aerospace and defense market segment customers.
"We are excited to partner with Novaria and their market leading products. Their diverse product and engineering capabilities, combined with our extensive portfolio and value added services will enhance opportunities to the commercial and defense markets. We pride ourselves on being able to provide innovative solutions to our customers that enable reliability, material availability and cost efficiencies." said Wencor President of Distribution, Hunter Mitchem.
Phillip Alaniz, EVP at Novaria Group, noted "With Wencor's proven track record of servicing commercial aftermarket customers, this is an ideal solution for channeling Novaria's rapidly growing product offering into the global aftermarket. This partnership allows us to efficiently service the aftermarket while boosting Novaria's focus on engineering and manufacturing technology solutions."